According to Business Monitor International, Singapore is a low risk destination for investment; marking Singapore as a market to be a place with many opportunities for trade. Thanks to its extensive trade agreements, limited tariffs; not to mention the substantial trade flows the country receives due to its key geographic position, Singapore has certainly become a good place to invest and plant a business.
Additionally the Singaporean government actively encourages foreign investment, as the soaring levels of FDI highlight. The Business Monitor has given Singapore a Trade and Investment risk score of 92.2, putting the country first in both the regional and global view, and placing Singapore ahead of contender Hong Kong which scored an 87.8 regarding Trade and Investment Risk.
But what does that mean for you now? To be sure there are many things to consider in investing in and registering a company in Singapore. But one thing that really helps businessmen anywhere, is knowing the state and temperature of the market they are entering. So what is Singapore as a market like and how can growing or start-up businesses successfully navigate through Singapore's emerging market? Simple. Know your market.
Singapore offers easy access to high-growth markets particularly in Asia. It's safe to say that in the Singapore market, the startup ecosystem is growing. According to a study released by Compass last year it ranks as the strongest in Asia. Moreover many foreign investors are continually looking to set up their start-up headquarters in Singapore. The Singapore Business Review reports that up to 200 Indian start-ups set up their headquarters in Singapore each year.
But in order to successfully navigate through any market, you need to know not only its current trends but also be able to spot the ones that will last, ensure the least risk and maybe even make way for something new. To do this you must know your market, well and truly. Taking a look into global and regional startup trends or small business trends this 2016 can give you a good head start.
So, what are Singapore's current market trends and how do you know what to focus your marketing campaigns on?
Singapore's Key Growth Industries in 2016
The Singapore Business Review says entrepreneurs who want to kickstart their businesses should look closely at the following sectors: Healthcare, Information technology, Creative Industries, Retail, Finance and Education.
Here's what you should consider regarding these sectors:
Healthcare (MedTech)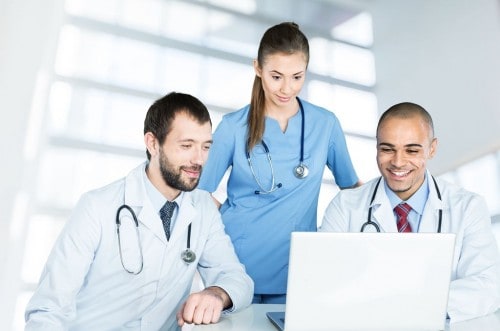 Singapore is thriving in the field of healthcare. At the beginning of the year new fields promoted by the Singaporean government include biomedical sciences. As a gateway to Asia, Singapore provides a good cultivating environment for med-tech start-ups. As of 2015 there are more than a hundred MedTech SMEs in Singapore.
Also in regards to Singapore's manufacturing industry, the biotech sector is, at the moment, its strongest point. With an accounted 65% of overall growth in manufacturing output in 2015. Entrepreneurs looking to invest in the medical field should consider establishing biotech or med-tech businesses to utilize the immense world-funding opportunities and the Singapore market's indomitable access to Asian markets.
Information Technology
The Information Technology industry is a growing industry globally, but what makes Singapore a prime market for an IT hub is its government's support. Last year the government launched ICT tenders in digital, IT infrastructure, and data and web services worth $2.2 billion to support its vision called Smart Nation.
In the IT Singapore market entrepreneurs should consider looking into cloud computing, as this market is expected to grow to US$1 billion by 2017. The government has also been encouraging firms to incorporate cloud computing. Other areas of note in the Singapore IT hub are data analytics, design, cyber security among other IT services.
Creative Industries
Possessing a known and established knowledge economy, the Singaporean government has begun promoting a shift to a high-tech creative economy. The sectors that are currently their focus are: animation, game design, lifestyle, industrial design, sports and other creative agencies. Since these sectors are still part of a growing industry, marketing in Singapore and/or catering to these sectors via creative industries offers entrepreneurs the unique chance to become pioneers in this emerging sector.
Retail
Being Asia's shopping destination may give entrepreneurs the notion that the Singapore market has a highly competitive retail landscape that would be difficult to enter, not to mention stay afloat in. However, in 2015 Singapore actually had a high rate of retail incorporation. According to the Singapore Business Review this shows there is still potential for growth in this area. Moreover a PwC report shows about a third of Singaporean households are predicted to earn more than US$150,000 by the year 2018, indicating that a demand for a higher-quality of retail consumption will grow.
Finance (FinTech)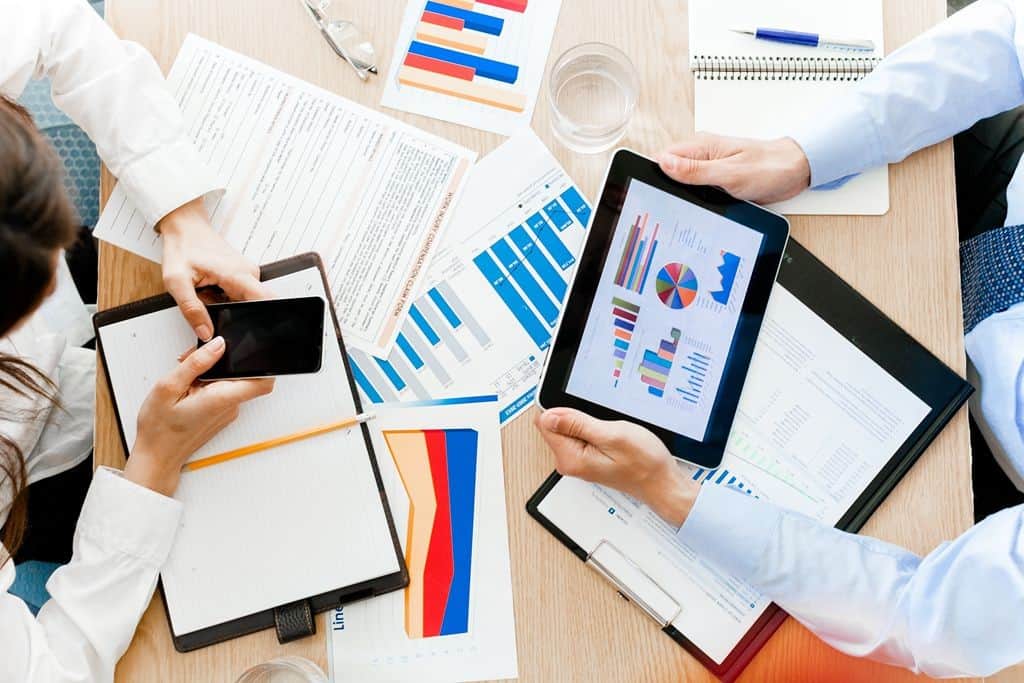 Though Singapore's financial sector is an established market, new opportunities in this sector of the Singapore market have been opening up in financial technology.
According to Business Review the Monetary Authority of Singapore has already commissioned $225 million to be used over the five years under a financial sector technology and innovation scheme specifically to grow FinTech. Moreover the FINLAB accelerator program is said to be offering up to $30,000 in financing to over 30 FinTech start-ups. Teams across the globe are eligible to apply. Great news for financial entrepreneurs both in and outside of the country.
Education
Last but not the least of Singapore's current key growth industries is the education sector. Singapore as a market is certainly good for businesses, but it is also proving to have good cultivating ground in the academic sphere in Asia. The education sector in Singapore is expected to do well in 2016, as reported by Business Review.
The Singaporean government has already set aside $1 billion for continuing education training until the year 2020 . Moreover, the government's SkillsFuture initiatives offer all Singaporeans of ages 25 and above $500 worth of credit that can be used for continued professional training. Entrepreneurs willing to take advantage of these initiatives by the Singaporean government should consider setting up private education institutes that would cater to Singapore's thrust towards professional training.
In conclusion
Given this assessment of Singapore's Key Growth industries should give start-up and growing business an idea on what they can capitalize on when it comes to marketing in Singapore, as well as an idea of the services and industries their businesses can cater to.
The Singapore market is an incipient trailblazer in fostering innovation and entrepreneurship in high technology. Entrepreneurs should maximize the benefits of growing or setting up their businesses in Singapore.
Singapore as a market is currently a breeding ground for successful businesses as far as financial and business journals predict. In studying if this market is the right fit for one's business, entrepreneurs should take advantage of Singapore's easy access to high-growth markets, business friendly regulations and the government's generous financing while the market is ripe for the picking.
Ready to start your business in Singapore?
Richmond provides expert corporate solutions from Singapore company registration to corporate secretarial support to tax and accounting services. Let us assist you in your entrepreneurial journey.