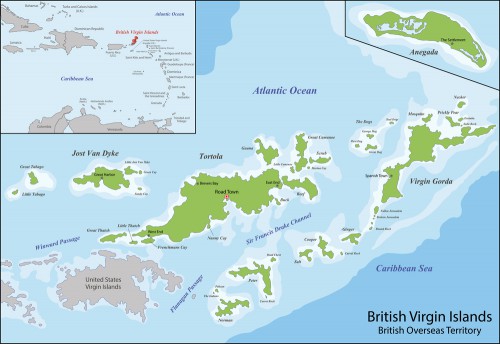 Offshore companies, also known as International Business Companies or IBCs, are considered building blocks of the financial services industry. Essentially, an offshore company is a corporation that is exempted from tax, suitable for almost any type of international business activity, is not burdened by strict and regular bookkeeping or reporting requirements, and maintains stringent confidentiality provisions.
Offshore shelf companies that are incorporated in the British Virgin Islands (BVI) are mostly used for asset protection and wealth management. Also known as "tax haven" companies, offshore companies are synonymous with tax planning structures, offshore trading and offshore investments.
Advantages of Setting Up a BVI Offshore Company
Confidentiality: Maximum confidentiality is implemented in BVI offshore companies.
Tax exemption: A BVI offshore company is exempt from any tax obligations.
Minimum setup requirements: Only one company director and one shareholder are required with no restrictions to their nationality.
Less compliance: A BVI offshore company has less compliance requirements; for example, there are no requirements to file annual returns, hold annual general meetings, or conduct statutory audits.
BVI Offshore Company Package
We can assist you in the setup of your offshore company. Our Offshore Company (BVI) Incorporation Package costs S$2,800, which includes the following:
Professional fees
Official Certificate of Incorporation
Government license fee for the first year
Share certificates, common seal, statutory registers, Memorandum and Articles of Association
Singapore agent and secretarial fee
Mandatory provision of registered office in the BVI
Maintenance of statutory records and standard compliance
---
Your Next Step