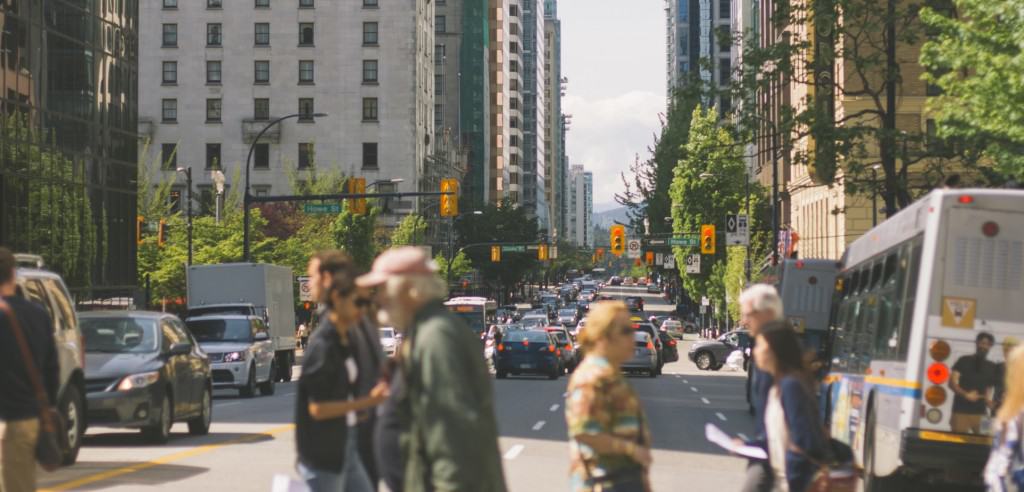 Changes in the startup scene have been brewing and buzzing. Looking at the predictions for the global and regional industries as well as the outlook for Singapore's startup ecosystem, entrepreneurs can look forward to more adapting, innovating, and interacting.
Noting these changes will help startups determine their next steps, develop new strategies, and design better business models.
In fact, that is what has been happening.
Small businesses will continue to thrive as they invest in new equipment, hiring efforts, logistics, and building more personal connection with their customers, according to the interviews with business owners and experts conducted by Business News Daily.
Entrepreneurs are encouraged to tailor their mobile strategies to the behaviour and preferences of the millennials. Efficiency, experts say, should be prioritized. Some of the practices they suggest are the application mobile solutions on business operations, new marketing schemes, cloud computing, analytics, and mobile payment methods. "Mobile payments will continue to soar as mobile shopping and research continue to grow and customers became adept at shopping on their mobile devices, even in niche industries and use cases," said Shreyans Parekh, director of Koyal Wholesale.
Omnicommerce, according to Michael English, vice president of product development at Heartland, will get more attention this year. Business owners will find more ways to allow their customers to transact with them any way they prefer—physical store, online, or by mobile.
However, one of the serious issues being addressed about the use of technology is security. Security professionals warn small businesses about cyberattacks since they continue to run their business or some aspects of it online.
Maureen Dorney, a partner at Paradigm Counsel, believes that businesses should invest in security efforts: "In light of the fast-moving developments in privacy law and the protection of data, both in the U.S. and abroad, businesses of all sizes need to pay more attention to and allocate financial resources for increasing the measures that they take to keep data secure. Businesses also need to make greater efforts to provide transparent communications to their customers about their privacy and data-security practices."
In marketing, businesses are expected to emphasize authenticity in engaging their customers on social media or online and to widen the use of interactive content in emerging platforms, particularly videos.
Alys Scott, CMO and senior vice president of marketing communications at PeopleFluent, explained the competitive advantage that video brings without spending much: "Even a smartphone can be used to create quality videos that can provide a window into a company's culture or organizational structure."
Some of these anticipated technology trends for startups worldwide also echo CIO's predictions. The website listed 10 opportunities for businesses: wearable technologies, voice-based OSes and Internet of Things (IoT) devices, new approaches to consumer privacy, counterterrorism technologies, cybersecurity services, financial tech, digital health, digital manufacturing, autonomous cars, and space exploration.
How Asian startups forge ahead
The markets in Asia are growing faster than the rest of the world.
That is how Deputy Prime Minister and Coordinating Minister for Economic & Social Policies Tharman Shanmugaratnam see the region faring amid economic challenges.
During his talk at the The Straits Times Global Forum 2015 in November, Shanmugaratnam is optimistic of the multitude of possibilities in Asia, from healthcare to the digital economy to urban sustainability.
Reports show that startups penetrating Southeast Asia's agricultural sector have been gaining attention. For example, iGrow, a funding scheme for local farmers won Tech in Asia Jakarta's Arena pitch battle while smart shrimp and fish feeding system eFishery won the international Get in the Ring pitch competition in 2014. Indonesia's Terralogiq (mapping, tracking, and monitoring dashboard) and Singapore's Garuda Robotics (drones and dashboard) are also considered as agtech startups to watch. The potential in this sector is wide. Even the Food and Agriculture Organization of the United Nations includes five Southeast Asian countries in its list of the world's top producers in global fisheries and aquaculture industry.
When it comes to e-commerce, analysts believe that Southeast Asia has reached the golden age. Opportunities abound. Standalone and marketplace brand sites will rise. The omni-channel retail dream will become a force that drives businesses. "In 2016, we expect to see serious movement in the region from offline players moving online, and vice versa. 2016 will be the year in which offline brands will go online due to the plethora of online marketplaces available, as well as the presence of full-service e-commerce enablers," wrote Sheji Ho and Felicia Moursalien.
They also foresee e-commerce firms bringing in new features to their media mix, such as price comparison, coupon sites and cash-back sites, as well as innovative affiliate marketing solutions. However, the major challenge in e-commerce is about the "last-mile delivery" in Southeast Asia. Analysts believe that companies like Lazada (LEX), MatahariMall and aCommerce will develop their own delivery fleet to ease industry-wide capacity issues and capture the anticipated record-breaking transaction volume.
Aside from adapting technologies, finding the right people has also been crucial for the e-commerce industry and Southeast Asia in general. According to Ho and Moursalien, there are individuals who grab roles even if their skills, experience and leadership do not meet the requirements of the package and title.
One way Singapore addresses the talent issue is to provide programmes that will hone the skills of entrepreneurs and those aspiring to be one. The launch of SkillsFuture has opened the doors for individuals who want to see more career options and determine where they can succeed.
But in terms of the business landscape, Asia is still viewed by the world as a great place for entrepreneurs and businesses to thrive. Well-known businessman Sir Martin Sorrell, founder and CEO of WPP, agrees: "What draws well-informed young adults to the Asia-Pacific region is its potential for innovation and entrepreneurship. And Asia increasingly appeals not only as a place to work, but also a place to live."
Such impression is epitomized by Singapore.
The Singapore spectacle
Singapore is a kaleidoscope of opportunities.
It continues to be cited as the hottest spot for startups in Asia Pacific and 10th worldwide as well as the easiest place to do business worldwide according to the latest World Bank rankings.
Many new doors have been opening for startup entrepreneurs and small business owners. If you are planning to start your business in Singapore or expand your existing one, expect these trends in various industries this 2016:
Retail
The Financial Times reported that retail sales in Singapore soared by 4.7 per cent year on year in November 2015, an increase from a 2.6 per cent pace in October. This is attributed to department store sales "with 3 per cent month-on-month growth in November, in the lead-up to Christmas, from a 3.6 per cent deficit in October." The growth was also considered the fastest since August, and beats the predicted 3.4 per cent increase by economic forecasts.
In general though, retailers in Singapore have been experiencing changes that affect sales and force the industry to rethink their strategies. Desmond Sim, head of CBRE Research, Singapore and South East Asia, said that the profile of tourists is now different. "Most of those who travel to Singapore come here for business and defer spending. Tourists who come for leisure are spending less, possibly in favour of sightseeing over shopping."
The challenge for those in the retail sector is to create a better experience for customers. Steven Lam, managing director of Hugo Boss South East Asia, commented that many Singaporeans now prioritize food, travel and experiences that last and brands which they find "consistent and timeless." Many stores have started launching campaigns that aim to personalize their services for customers and to establish a more meaningful relationship with them. Regular customers told The Straits Times that luxury brands actively update them on new arrivals or invite them to exclusive events such as in-store appearances by designers or trunk show previews.
Food & Beverage (F&B)
The hipster lifestyle is gradually altering the face of restaurants in Singapore. This is in response to the growing number of health-conscious consumers.
"Singapore consumers are becoming more aware of their lifestyle choices what they eat and where their food has been sourced as well as placing more emphasis on their fitness regimes," said Tom Hamilton, Director, Retail at JLL in Singapore.
The overhaul is geared towards mixed-use developments incorporating retail and food and beverage (F&B) components, reflecting the demand for lifestyle products and services like gyms, juice bars, and organic gardens. This also extends to the development of urban parks and green spaces and other features that cater to the healthy lifestyle.
The study of Singapore's F&B landscape released by Spring Singapore in 2015 identified patterns that will help F&B businesses to grow:
Focus on their core business: lean workflow, menu engineering and financial management
Redesign the kitchen and the shopfront or introduce automation and technology
Remove items that were performing poorly or which yielded low profit margins
Establish sound bookkeeping practices
Improve the design and presentation of menus
Science & Technology
The opening of DHL's Asia Pacific Innovation Centre (APIC) in Singapore in December 2015 to ignite collaborative technological innovation and drive research mirrored the direction Singapore wants for the science and technology sector.
The government pledged financial support that is worth S$19 billion for science and technology research funding over the next five years under the Research, Innovation and Enterprise (RIE) 2020 roadmap. This prioritizes four domains: advanced manufacturing and engineering, health and biomedical sciences, services and digital economy, and urban solutions and sustainability.
One of the objectives of this funding initiative is research on energy, land and water concerns which will be led by the Ministry of National Development, Energy Market Authority and national water agency PUB. The researchers aim to reduce ambient temperature by 4 deg C in residential estates.
Because of these opportunities in the sector, start-ups and small-medium enterprises are expected to cause high demand for IT professionals in 2016, according to recruitment firm Randstad.
For startups to secure first-rate IT candidates, associate director for IT at Randstad Singapore, Daljit Sall, said business owners should understand and respond to Millennials' entrepreneurial spirit "by leveraging the appeal of building a company from the ground up. Working at a start-up also allows a level of creativity and experimentation that most large companies do not offer, in a less structured work environment."
Financial Technology
Singapore is being developed as a Smart Financial Centre. This presents a lot of opportunities for startups, according to Channel News Asia's analysis. Thomas Zink, a research manager at IDC Financial Insights, said this will further the ease of doing business in Singapore as well as access to a lot of financial institutions. If fintech developments in 2015 revolved on improving banking and payment services, the Monetary Authority of Singapore (MAS) wants banks and financial institutions to use information in serving consumers better. One of the plans is to create "a set of common standards to allow different applications to operate together seamlessly, paving the way for data-sharing between organisations."
Digital Economy
The Minister for Trade and Industry S Iswaran expressed his confidence at the inaugural China-Singapore Digital Economy Forum in January 2016 that Singapore is ready to serve as a centre for digital businesses because of its highly reliable infrastructure for information and communications technologies. He also mentioned that the sector will generate employment opportunities, including 2,500 jobs for data analysts and 2,000 e-commerce related jobs by 2020.
The restructuring plan for the Infocomm Development Authority (IDA) and the Media Development Authority (MDA) as well as the Government Technology Organisation (GTO) and the Info-communications Media Development Authority of Singapore (IMDA) only proves that the Singapore government is serious about its Smart Nation vision. This overhaul is expected to "lead digital transformation efforts in the public sector, helping government agencies to capitalise on the speed of innovation and new technology trends such as those in robotics, artificial intelligence, Internet of Things, and Big Data."
All these global and local opportunities awaiting Singaporean startups are promising. With the help of the government and private sectors, startup entrepreneurs can show the world that economic challenges or geographical boundaries are not obstacles to success when a nation is moving forward as one.
---
Want to register your startup in Singapore?
Every year, we help hundreds of clients successfully register and operate a business in Singapore. Explore our cost-effective Singapore company registration, corporate secretarial, bookkeeping, accounting and tax services.