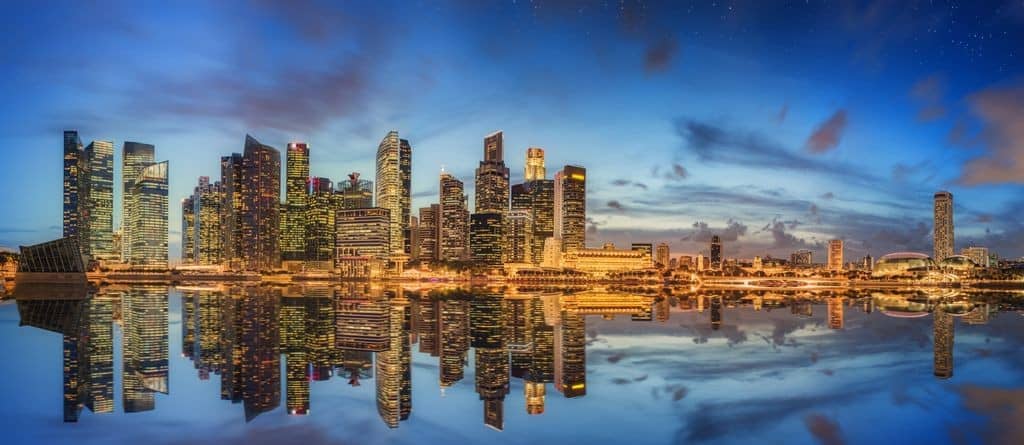 Singapore, as a country, has achieved a lot in the fields of business, technology, and science.  The city-state's continued growth has therefore made it appealing not only to investors but to people looking to work in the Republic.
Probably one of the most glaring problems of the country, however, is its citizen population. In 2014, it was officially addressed in the Addendum to the President's Address that the Republic will continue its stringent efforts to improve the age balance of its citizens. Thus, it was proposed that Singapore will continue welcoming new citizens, with the government providing sufficient support to help these immigrants integrate.
This is not an entirely new agenda for the successful city-state. For decades, the government has strived to develop a liberal immigration policy in order to invite more manpower to support its growing economy, and to invite foreign individuals to introduce knowledge that can prove helpful for the country.
In return, the country offers a roster of exciting opportunities to highly skilled individuals who wish to relocate to the city-state. The government offers a slew of programs and incentives for those who want to be integrated into a country with a rich backdrop of highly competitive and successful businesses and professional landscapes.
One migration solution offered by Singapore is through applying for Permanent Residency (PR). A Singapore PR is a migration solution that allows foreign entrepreneurs and employees to indefinitely stay in the city-state and enjoy Singapore Permanent Resident benefits similar to local citizens like freedom for business and employment, education opportunities, affordable healthcare, etc. Obtaining a PR can be considered as the ultimate goal for those holding an S Pass/EntrePass/Employment Pass.
Need assistance in applying for an Employment Pass?
Benefits and Drawbacks of a Singapore PR
Applying for permanent residency is appealing to those who are planning to build or start a career in Singapore because of a number of benefits. For one, any foreigner who is a PR holder is considered legally free from any visa restrictions. It also allows the holder to travel in and out of the county easily.
For working employees, having a PR negates the need for a working pass, meaning they can switch employers just like any regular citizen residing in Singapore. They also have more freedom in starting and investing in a business. Permanent residents are also able to purchase properties. However, they can only buy secondhand HDB units while Singapore citizens are allowed to buy new properties.
Moreover, PR holders can start a Central Provident Fund which covers a Singaporean citizen's needs in pension, healthcare, investment, education, and property purchases among others. They can also get subsidies on medical bills in governmental clinics and have their children study in subsidised governmental institutions.
One obligation that comes with being a permanent resident in Singapore is serving for National Service. Under the Enlistment Act, all male Singapore Citizens and Permanent Residents (unless exempted) are required to register for National Service.  After completion of this, individuals are required to serve up to 40 days of Operationally Ready National Service (ORNS) per year for the duration of their ORNS training cycle until they reach the age of 50 (for officers) or 40 (for other ranks).
Applicants who are given PR status under the Professionals/Technical Personnel and Skilled Workers (PTS) Scheme or the Investor Scheme are exempted from such service. However, children (males) who were granted permanent residencies under their parents are still required to fulfil National Service under the Enlistment Act.
Qualifications for PR Application
There are categories in which foreigners can apply for a Singapore PR. A brief guide of each can be found below:
Permanent Residency for technicians, skilled workers, and professionals (PTS)
This type of PR application fits those who have already started working in Singapore. It is required for the applicants to provide a copy of their salary slips for 6 months as part of the requirements. The Immigration and Checkpoints Authority (ICA) will be the governing body that will assess an individual according to his/her personal and professional merits so it is considered a big advantage if the applicant can have an employment profile in advance.
Permanent Residency Status Through the Global Investor Programme scheme (GIP)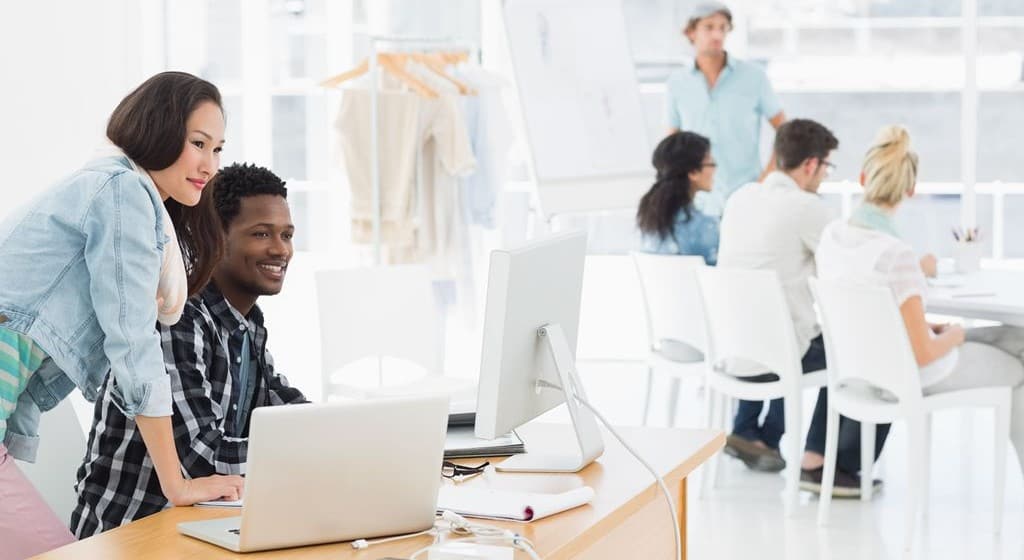 Singapore, being a very open country when it comes to business investors, also offers a chance for investors to have a permanent resident status through the Global Investor Programme. There are two investment options under GIP namely:
a) If an investor invests at least 2.5M Singapore dollars to a new business entity or an existing business operation for expansion.
b) If an investor invests at least 2.5.M in a GIP fund that invests in companies based in Singapore.
Eligible applicants should have a successful entrepreneurial background or a substantial business track record. The following criteria are used in assessing applicants:
a) At least 3 years of business and entrepreneurial track record. Applicant should be able to produce audited financial statements from his/her company for the last 3 years.
b) If an applicant is from a construction-related or the real estate industry, his/her company's turnover must be at least 200M in Singapore dollars in the most recent year and at least 200M in Singapore dollars per annum on average for the last 3 years. Applicants should hand over the financial statements of the company with the highest turnover. Businesses can also be consolidated in order to meet the minimum turnover criteria.
c) In the event that your company is privately-owned, the applicant should have at least 30% shareholding in the company. The applicant's job position as well as the company's growth and profitability will also be considered.
For applicants applying under GIP who are planning to start a business or invest in an existing business, a detailed 3-year business or investment plan is required to be submitted for evaluation. This should include projected employment and annual financial projections.
Additionally, it is required for all these plans to be fulfilled 3 years from the date of investment.
Permanent Residency Application of Family Members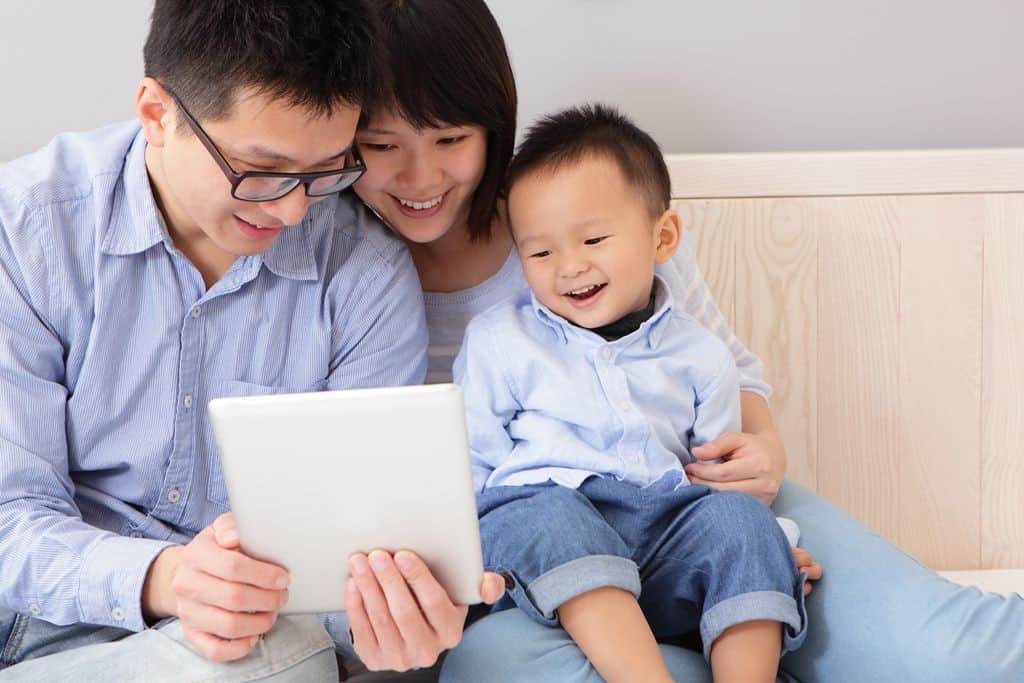 In the event that an applicant has immediate foreign family members, these people can also apply for PR status based on their relation to the applicant.
Spouses, children (below 21 years old and unmarried) and aged parents (for Singapore citizens only) are those considered as eligible applicants.
To apply, the applicant should specify himself/herself as the sponsor and complete the application found here. The accompanying notes for a spouse, children, and parents should also be completed. One set of documents needs to be filed for each family member.
The Process: Application Requirements and Documents Needed
For expats who want to apply for residency, submitting a completed application Form 4a (one copy of original, and one photocopy) together with supporting documents is required. Some of the most important supporting documents are valid travel document, work pass, professional and education certificates, and income tax notices.
All documents are required to be submitted in English (those that do not need to be officially translated before submission). In the event that the applicant cannot give any of the required papers, it is mandatory for him/her to provide a written explanation for not being able to provide them.
Moreover, all applications can only be submitted in person. Applicants need to make an appointment before handing the documents via the online services provided by the ICA website. The address of the office can be found below:
Permanent Resident Services Centre
Immigration & Checkpoints Authority
ICA Building, 5th floor
10 Kallang Road
Singapore 208718
The processing time for a Singapore PR application is 3 months. Applicants will be notified through the mail so it is important to inform the ICA of any changes in the address if there are any.
The Mission is not allowed to collect processing fees on behalf of ICA. In the event of a successful PR application, the applicant will be required to complete the PR formalities in person at the ICA building. Note: The ICA does not collect any processing fees except for certain fees for the issuance of documents. All fees directly paid at the ICA will be stated in the approval letter.
Other fees that an applicant should pay are the following. These can be paid via Cashcard or through NETS:
Entry permit: S$100
Re-Entry permit: S$10 per year
Visa fee (for foreigners that need a VISA): $30 per issue
Overseas Application for Singapore Permanent Residency
There is also an option for individuals to apply for a Singapore PR even before formally moving to the country. Applicants only need to submit the same application documents to the Singaporean agency/mission of their country of origin. Note though that such application will still require a working pass even though the individual hasn't formally used it yet.
Factors To Consider When Applying for a Singapore PR
Professionals who are aiming to apply for a PR in Singapore should consider the following factors. Disclaimer: Though these elements are in no way formally endorsed by any Singapore government agency, they can contribute to the results of an overall residency application.
Each application is evaluated following a holistic approach. Having a sponsor (e.g. a Singaporean citizen) to vouch for the application does not give an individual additional merit.
Possible Reasons Behind a PR Rejection
With Singapore attracting numerous artists, entrepreneurs, and professionals, the competition for a PR acceptance becomes stringent day by day. One very crucial thing that applicants should remember is that they are going to be assessed according to how crucial they will be to the improvement of the country as a whole. A PR rejection can be due to problems with documents such as lack of proof of statements, obscure answers, and even grammatical mistakes.
During the application, it is suggested that the applicant clearly lays out his/her skills to prove that he/she can be a useful addition to Singapore's growing sectors as well as express his/her commitment to proper integration to society.
In the event of a PR rejection, applicants can apply for a Long-Term Visit Pass (LTVP) or Long-Term Visit Pass-Plus as a temporary solution. Similar to a Singapore PR, these passes allow the holder to look for employment and even be entitled to some medical subsidies. Doing this also helps the applicants in the long run, because they can spend more time integrating into society.
What might help in a Singapore PR Application
According to the ICA, a PR approval is based on a set of criteria. Economic contributions of the applicant, education levels, and family members applying for an individual's sponsorship are going to be considered. For the latter, the capacity of an applicant to support his/her dependents will be greatly evaluated.
Some useful tips that might help with better integration to Singaporean society—and therefore give the applicant a higher chance of a PR application being approved—is to learn English. Being the lingua franca of business, education, and basic communication among other community members, learning how to converse using the language can play a huge part in successful integration.
Better knowledge of a country's culture is also helpful. For foreigners, they can have a better grasp of Singapore's culture by participating in community work and attending cultural festivals. Taking short courses like social studies can also be helpful to applicants.
Useful Tips and Information
√ Take note of the file reference number, Foreign Identification Number (FIN) and the name and date of birth of the applicant during all the correspondences to the department.
√ Ensure that original documents, copies of all documents, and official translation (in the event that the document is not in English) are produced for retention of the ICA. The ICA accepts translations done by Embassy of document-issuing country or a local Notary Public.
A successful PR application does not exempt an individual from registration with professional bodies or conditions required by certain professions. For foreigners who are planning to apply for a Permanent Residency for business purposes, enlisting the help of solutions providers (accounting, company incorporation, and secretarial services) can help streamline your company's processes. With the help of efficient third-party providers, you can secure a good business track record—something very important–for your PR application.
Interested in registering a company in Singapore?