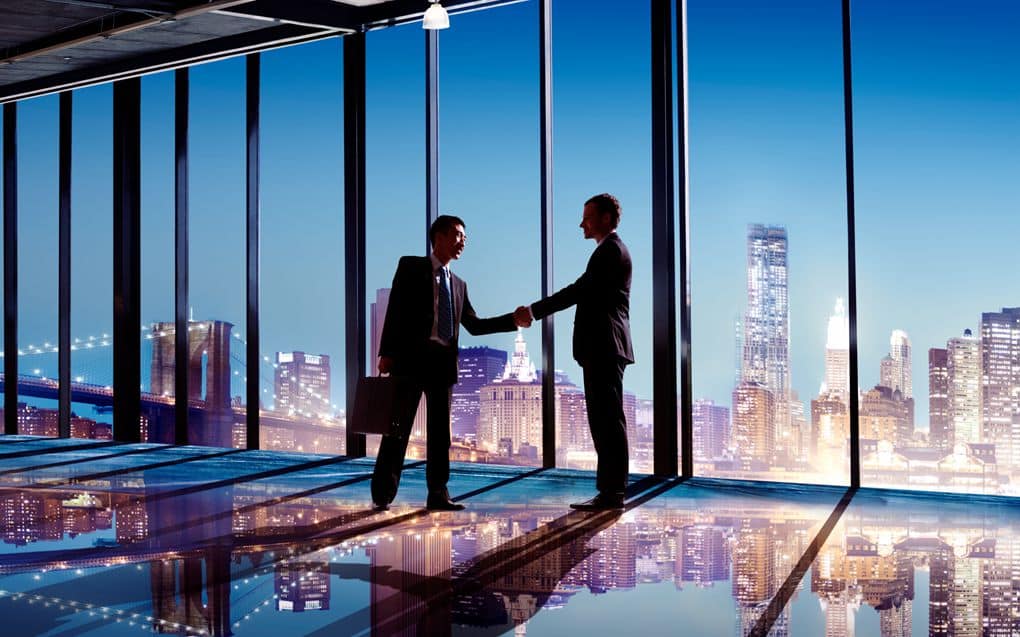 Singapore has managed to successfully keep its economy afloat over the decades through smart business moves. Start-ups have been brought to the forefront and industries that didn't seem promising were prioritised. In line with all these efforts, Singapore has encouraged foreign investors to build businesses on their shores. Supported by government programmes and a competitive but conducive business landscape, the city-state has been marked as one of the most successful nations of Asia.
Foreign employees and entrepreneurs play an impactful role in the success of Singapore's economy. In return, the government has exerted efforts to further encourage these individuals from entering the city-state. Part of these efforts are the work passes and permits granted by the Republic, one of which is the EntrePass.
A Singapore EntrePass is a permit that lets eligible foreigners engage in Singapore company formation. Candidates can directly apply for this work pass and can also request for passes for certain family members. No stipulated salary, foreign levy, or quota are required for this, though the individual has to renew it every year.
Qualifications for Eligibility for an EntrePass Permit
Individuals planning to register a business in Singapore and apply for an EntrePass need to meet certain requirements to be eligible for application. EntrePass application is open to all nationalities. Anyone who intends to start a business registered with the Accounting and Corporate Regulatory Authority (ACRA) can try to apply for an EntrePass. If already registered, then the company should at least be operating for less than 6 months on the day of the application. In the event that the business owner has not registered yet, however, it is advisable to wait for the EntrePass application status first before registering their business.
Moreover, the company also needs to have a minimum of $50,000 in paid-up-capital. The applicant is required to show a bank statement from a Singapore-based company bank account with the said amount. The individual also needs to hold at least 30% of the shares in the company.
In addition to these terms, the foreigner should also be under the following Entrepass schemes and will be assessed according to merits.
a) Has a funding from a Government-accredited venture capital or business angel
The company should have received investment of funding from a venture capitalist or a business angel accredited by any of the following Singapore Government agencies: Contact Singapore's Global Investor Programme (GIP), Economic Development Board Investments (EDBI), Infocomm Investment, National Research Foundation – Early Stage Venture Funding (ESVF), and SPRING Singapore's Business Angel Scheme (BAS) or SPRING SEEDS.
To be credited under this requirement, the company should have a monetary funding of at least $100,000 and provide a shareholder certificate and other relevant documentation during the application.
b) Is a holder of intellectual property (IP)
The Intellectual Property (IP) the company holds should be registered with an approved National IP Institution. Under this, one of the shareholders should be the owner of the said IP. The said IP should be related to the proposed business of the applicant. In case the IP is already expired, it can still be considered as long as the business shareholder is the inventor.
c) Has a research collaboration with a University of A*STAR
Companies should have an ongoing research collaboration with a research institute recognised by institutes of higher learning in Singapore and the Agency for Science, Technology and Research (A*STAR). Examples are the National Research Foundation's Campus for Research Excellence and Technological Enterprise, Research Centres of Excellence; National University of Singapore, Nanyang Technological University, and research institutes under A*STAR.
Under this requirement, the duration of the research collaboration and contract of services are not considered essential. However, the research institution is required to provide a contact person to verify the details of collaboration which must be connected to proposed EntrePass business plan. The applicant should also be involved in the collaboration.
d) An incubatee under a Government-supported incubator
The company should be considered an incubatee at a Singapore Government-supported incubator like the Incubation SchemeMedia Development Authority (iJam), SPRING Singapore's Incubator Development Programme, and the National Research Foundation – Technology.
There are certain types of businesses that are not eligible to apply for an EntrePass. These include foodcourts, coffee shops, hawker centres, karaoke lounges, night clubs, bars, massage parlours, foot reflexology, traditional Chinese medicine, herbal dispensing businesses, acupuncture, geomancy business, and employment agencies.
Requirements for a Smooth EntrePass Application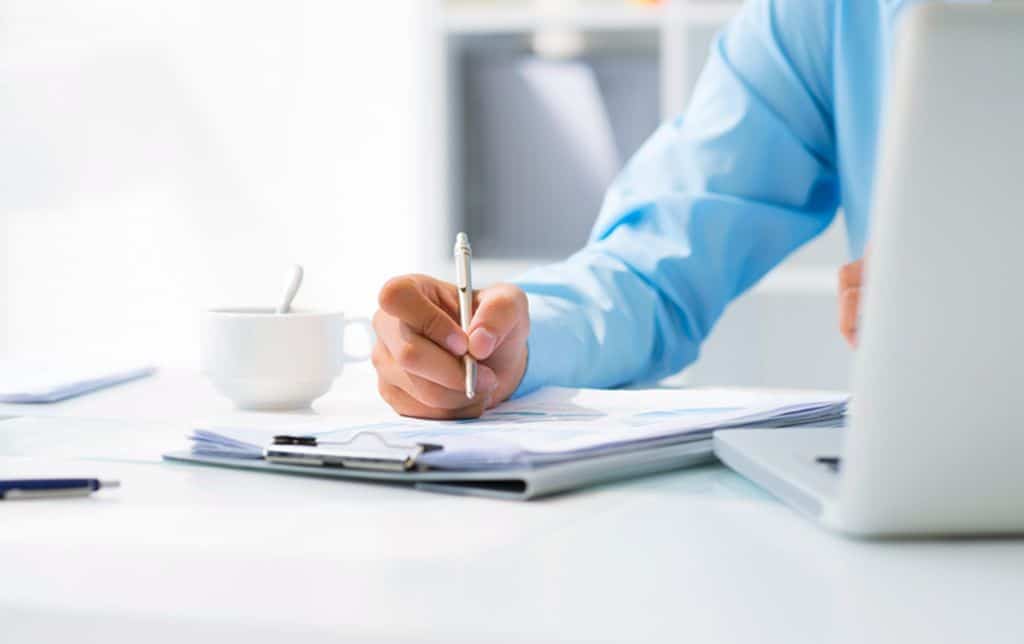 During the application, the individual needs to submit documents including passport copies and business plans. The following are the specific requirements for an EntrePass application:
Download the application from and provide the company name and registered address for the business. To get a sponsor for the application, have a well-established Singapore-registered company to sign as a local sponsor or the provision for a $3000 Banker's Guarantee. For businesses that are registered with the ACRA, the applicant needs to submit the latest business profile or a bank statement of at least $50,000 from a Singapore-based company bank account.
A business not exceeding 10 pages should also be submitted. The plan should include a summary of the business concept, the services and products the company offers, market analysis about key customers, competition, and market growth potential, marketing and distribution plans for products and services, resources for the business, financial projection before tax for three years and breakeven point, a list of the management team, and supporting documents of the business such as licensing documents, endorsements, and product certifications.
In addition, the applicant should also include a copy of the personal particulars page of his/her passport as well as his/her past employment testimonials which should be translated in English.
Step-by-step Application for a Singapore EntrePass
All applications for a Singapore EntrePass can be submitted at any SingPost branch. The following are the steps involved:
1. You must submit the application form together with the supporting documents required over the counter at any SingPost branch. Pay the $70 administrative fee for the application which you can transact through cash, CashCard, or NETS. Make sure to keep the payment advice slip because it will serve as proof of submission. The processing time usually takes an average of 6 weeks. If required, you may also be required to register their business and secure final approval.
2. An ACRA in-principle approval (IPA) letter will be sent to you if you are successful and if you are already registered with ACRA. For companies that are not yet registered, an approval-in-principle (AIP) etter will be sent to register the company to ACRA.
After successful application with ACRA, you need to submit the in-principle letter, the ACRA business profile/instant information, and the Singapore-based company bank account of $50,000.
The MOM and SPRING Singapore will assess the application. To check the EntrePass application status 3 weeks after submission, head to the EP Online site. Approved candidates will be sent the IPA letter in the Singapore address provided in the application form. Note that it is very important to inform MOM if the applicant changes his/her address.
3. The IPA gives candidates half a year to go to Singapore to get the pass issued. If you have a SingPass account, you can get your own pass in person. If you have no entry permit, however, you can get an employment agent or a company representative to claim it for them. These are the steps for issuing the pass:
a) Go to EP Online and make a request. Submit all the required documents.
b) Pay $150 for each pass using GIRO, or credit and debit eNETS. Depending on the case, a $30 fee for each Multiple Journey Visa may also be required.
After approval of the request, print the notification letter which will allow you to travel in and out of Singapore while waiting for EntrePass approval. This will also remove the need for the applicant to register their photo and fingerprint.
4. The notification letter will also indicate if you are required to register your fingerprints and photo. First-time candidates or those whose last registration was done 5 years ago are usually required to do this step. Moreover, you need to register within 2 weeks after the pass is issued at the Employment Pass Services Centre (EPSC). The appointment, notification letter, and the documents listed in the IPA letter should be presented.
5. The EntrePass will be delivered to your address within 4 working days after the documents have been registered and verified by the EPSC. Those who did not register their photo and fingerprints, however, will have their card delivered to them for the same duration after their documents have been checked.
Recipients will be notified via SMS or email with the details of delivery at least one day before receiving the card. In the event that the delivery failed after 2 unsuccessful tries, the individual should directly claim his/her card at the EPSC. For in-person claiming, bring the original passport, notification letter, and an authorization form if another person will be collecting the card for the applicant.
How Can You Apply for An EntrePass Renewal?
EntrePass holders can apply for a renewal 3 months before the expiration of their work pass. A set of renewal criteria has to be met, however, to be considered eligible for the application. These terms are based on how well an applicant has met the targets of their business plan, the total business spending, and the number of local full-time employees hired.
EntrePass Renewal Eligibility  Terms: 
a) If the applicant has been an EntrePass holder for one year, he/she should have created at least 2 local jobs and generated a minimum business spending of $100,000.
b) For EntrePass holders of 2 years, they should create 4 local jobs and generated a minimum total spending of $150,000.
c) 3 year EntrePass holders should have created at least 6 local jobs and generated $200,000 in minimum total spending.
d) Those who hold an EntrePass for four years are required to create at least 8 jobs and spend a minimum total business spending of $400,000.
e) EntrePass holders of 5 or more years should have created at least 10 jobs and spent a minimum total business spending of $400,000.
If the applicant deviated from the original business plan submitted during the EntrePass application, the candidate should inform the MOM. If the application is submitted on or after 28 September 2009, the candidate should meet all renewal criteria starting from the first year. This term is required for all renewals from September 2014, onwards.
Application Renewal: Requirements and Application
To apply for renewal, mail the EntrePass renewal form and the required supporting documents to the address below:
Work Pass Division
Ministry of Manpower
18 Havelock Road
Singapore 059764
Here are the documents required for EntrePass renewal:
Latest audited accounts
Central Provident Funds of the employees
Office tenancy agreement
The latest company registration information from ACRA
Optional documents that may also be asked to support the application are corporate bank statements for the past 3 months, recently issued invoices, contracts awarded to the company, and customer referral letters.
EntrePass: An Optional Gateway for a Singapore Permanent Residency
Despite Singapore being very encouraging in terms of business immigration, the country has strict standards when it comes to granting Permanent Residency to foreigners. There are actually two options for this, with the first one being an application to the Global Investor Program (GIP) and the second being the EntrePass.
Being eligible for the GIP can cost a lot since it requires an investment of at least SGD 2,500,000 in Singapore. It also requires an annual turnover of SGD 50,000,000 paid-up capital. The EntrePass, on the other hand, is an easier and more affordable option for those wanting to start a business in the country. Under the EntrePass requirement, an investor only needs to have SGD 50,000 as paid up capital. Individuals who hold an EntrePass for 6 months are then considered eligible to apply for Permanent Residency.
How to Make the Process Easier?
For foreigners, understanding and managing everything, from work permit application to company incorporation in Singapore can be daunting and overwhelming. This is a kind of situation where third party support providers can help by assisting investors through every step of the process. When choosing a reliable business solutions provider, look for one that has a full suite of local and offshore company setup services so that you will provide with a complete network of support during crucial business stages.