Like technology and human behavior, the hiring climate for many businesses has gone through significant shifts and swirls.
When you are starting a company in Singapore, one of the most crucial stages is finding people who work hard as you do and embrace the vision that you have. There are two ways to go through this: outsourcing and hiring in-house.
Investopedia defines outsourcing as the "practice used by different companies to reduce costs by transferring portions of work to outside suppliers rather than completing it internally." The opposite setting, hiring in-house, means conducting activities within the organization and through the official members of that organization.
But is economics the only factor for weighing the two types of work arrangement?
Let's find out:
Costs
Hiring in-house: When you hire staff for your business, you will have to set aside for their salaries and associated costs, including sick leave, vacation, and health insurance.
Here's an overview of the salaries for marketing and sales position from Robert Walters annual Global Salary Survey 2015: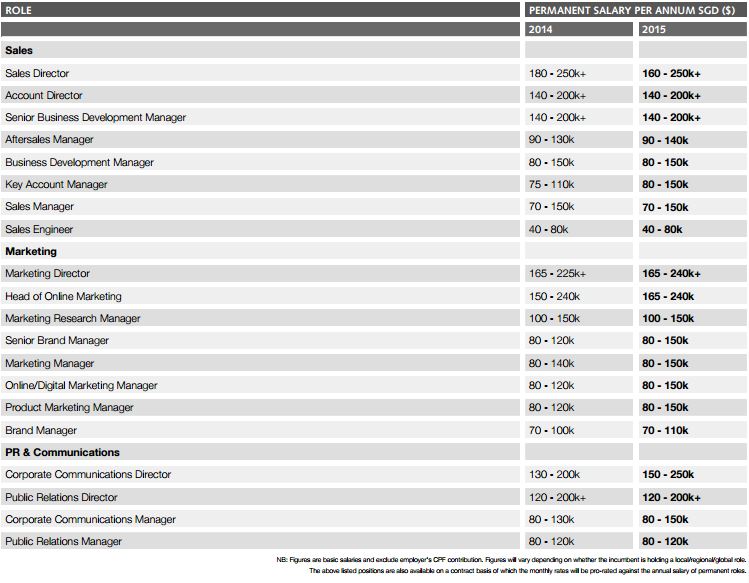 Here's an overview of the salaries for secretarial and support positions: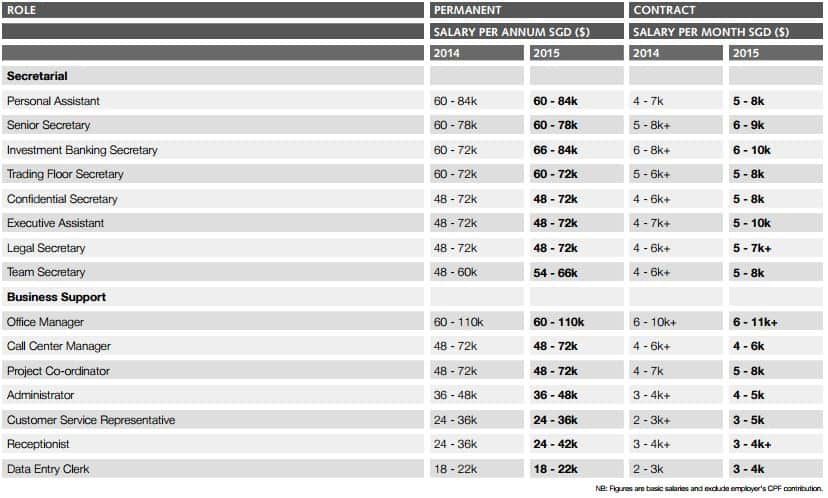 Here's an overview of the salaries for accounting and finance positions: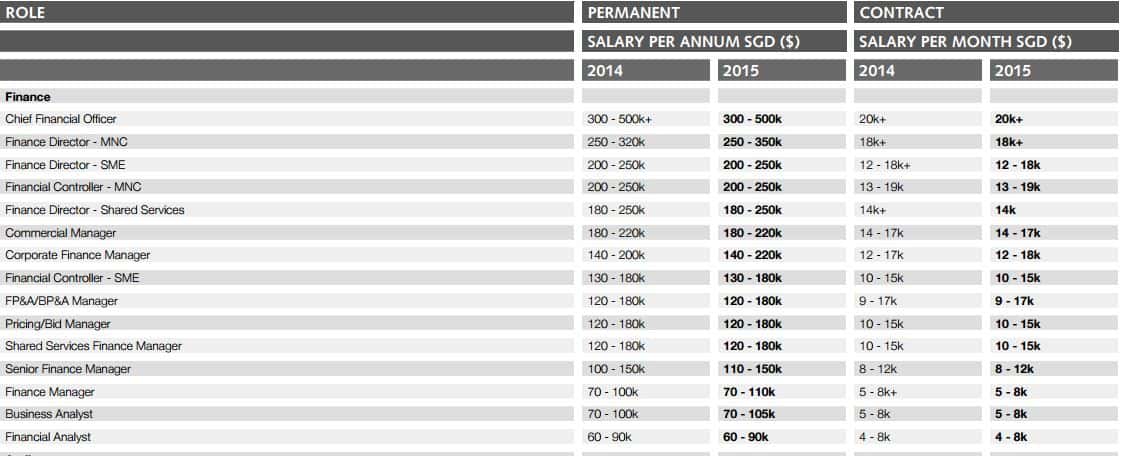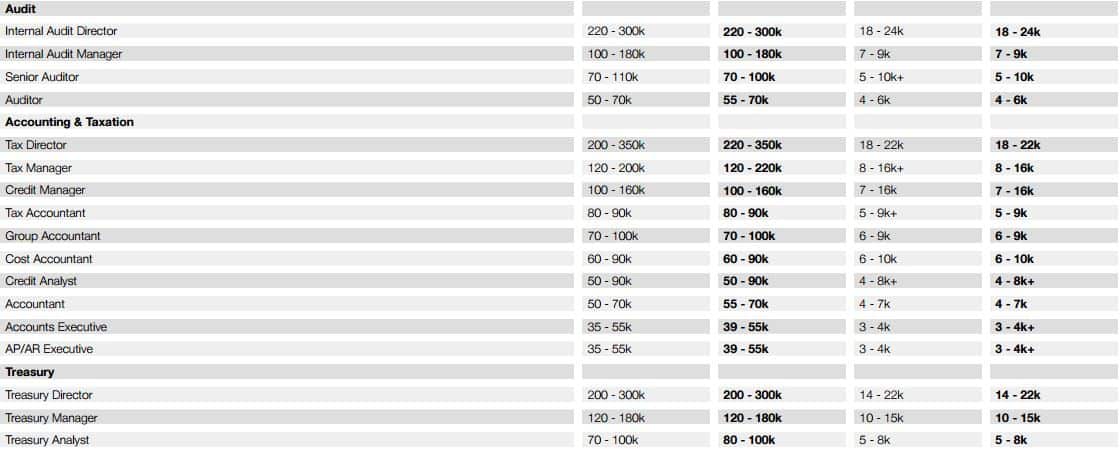 Since you and your in-house team need an office, there are operating expenses you have to prepare for:
• office space – having a registered office address is one of the legal requirements when you're starting a business in Singapore
• office equipment – computers, desks, and chairs
• repairs and maintenance – the more people use the facility, the more
• utilities – Internet connection, water, electricity, and telephone
• research and development (R&D)
Sure, this may take a fat slice from your budget.
But look, you can consider managing an in-house team as a long-term investment. You need excellent cash flow management, proper leadership, and heaps of results.
Outsourcing: This is a completely different financial scenario for you. Of course, there are other factors you need to consider before outsourcing firms or individuals, but cost wise, this setup is less expensive and more flexible.
Even if your major concern is budget, selecting the more economical arrangement for your business is not enough. You still need to attend to the overall standing of your finances before making any decision.
Here are tools you can use for your initial computations, covering the expenses mentioned above:
• Enloop's free financial forecasts
• Wall Street Journal's Start-up Calculator
• Vertex42 Business Budget Excel Sheet
• Singapore Corporate Tax Calculator
• Singapore Personal Income Tax Calculator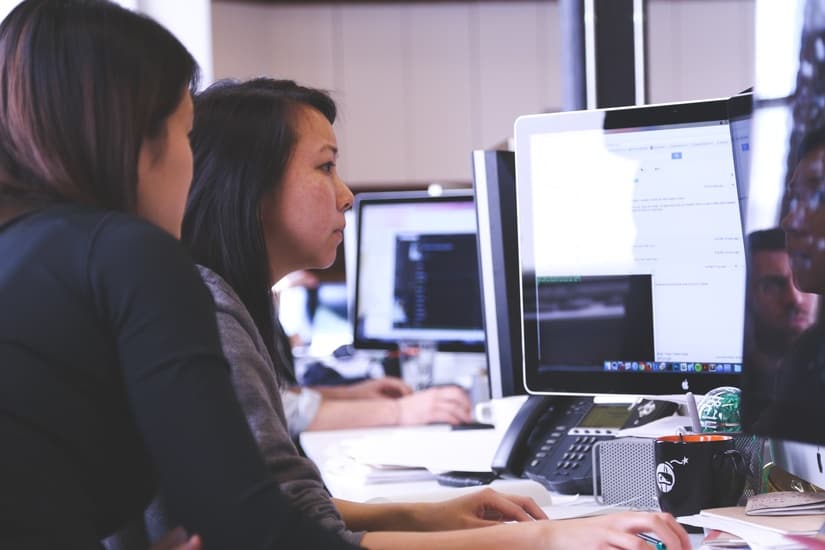 Skills
Hiring in-house:  When your goal is to employ and retain dynamic talent, hiring in-house may be the option for you. You can provide professional development programs and training that will enhance your employees' skills.
The key in hiring the right individuals starts with recruitment. To do this, you need to:
• Establish recruitment best practices
• Create effective job descriptions when recruiting
• Develop guidelines for hiring, orientation, and training
Outsourcing: You can skip the major responsibilities involved in recruiting and training people when you decide to outsource specialists.
Why?
Because they are experts in their fields.
These are professionals that dedicate their operations, technologies, and resources to addressing your basic needs as an aspiring entrepreneur in Singapore. Their expertise may cover:
• Accounting and bookkeeping services – Here are 11 things that you should consider first before outsourcing an accountant and bookkeeper.
• Corporate secretarial services
• Customer service
• Income tax return
• Marketing
• Singapore company incorporation
Control
Hiring in-house: There's a sense of security and satisfaction when you are sitting next to your staff.
With this kind of work structure, you get to monitor their productivity, the quality of their performance and work attitude.
When there are problems that need to be addressed, they will arrive at the conference in no time. You can set work standards and a culture that match your vision.
Outsourcing: When you engage other professionals, the relationship will be mainly professional—which is ideal if their services are not the core of your business in Singapore.
For example, if you will set up a web development agency, outsourcing tax services won't require your complete monitoring of what tax experts are doing every day. But if you will outsource additional graphic artists and programmers, that may need more frequent correspondence and tighter working relations.
To maintain a healthy relationship with your contractor set a clear agreement right on day one. Make sure that the firm you will work with will understand the various aspects of your business, including your branding, products and services, competitors, operations, long-term objectives, and your in-house team. Establish an open communication as this will strengthen trust and reduce risks.
Risks
Hiring in-house: If you dream of having long-term players for your business, then you should aim at hiring the most promising individuals right from the start. It will also cost you a lot if people on your team do not embrace the vision of your business and are not deeply passionate about their roles.
However, to attract the best talent, you need to prove that you can meet their needs as well.
Results of Hudson's 2015 The Hiring Report: The State of Hiring in Singapore 2015 suggest that compensation is the main factor that lures professionals into accepting a job offer, with 75% of the surveyed respondents citing higher salary as their first priority and 67% pointed out better benefits. Hudson Singapore Regional Director, Emmanuel White, encourages businesses to offer competitive rewards and packages.
The survey also shows that recruiting will be less difficult for you since job seekers are found to be online, networking and open to change.
"With 92% of professionals open to being approached about a new job, 81% with an up-to-date resume and 63% with an up-to-date LinkedIn profile, hiring managers need to understand where to find the best talent and how to attract them," said White.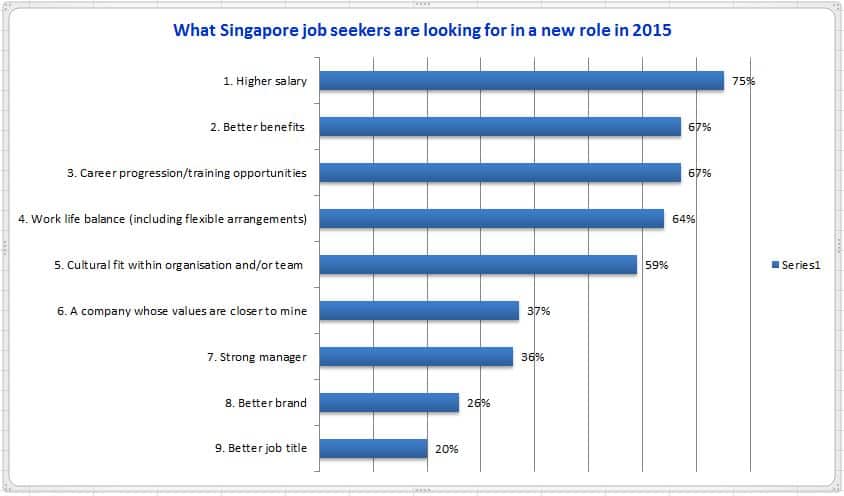 Outsourcing: How will you know if the accountant, programmer, or company secretary you approached can perform their responsibilities well?
Check their credibility, from credentials to the breadth of experience in the field.
• Visit their online profiles, including their websites, company blogs, and Facebook pages.
• Evaluate the assistance they are offering—does it have all the essential services your business needs?
• Reach out to them. The only ground for your initial assessment to seek an initial consultation with the firm. Observe how they communicate with you. Note their questions and how much they are willing to learn more about what you need for your company.
Work with consultancy firms and solutions providers that go beyond contractual and regulatory obligations and provide expert advice, exert efforts to gain your trust and understand your business objectives, and exhibit conscientious client service.
As you set up your company in Singapore, are you going to outsource or hire in-house?
Lighten Your Business Load
We provide expert corporate solutions from Singapore company registration to corporate secretarial support to tax and accounting services. Let us assist you in your entrepreneurial journey.