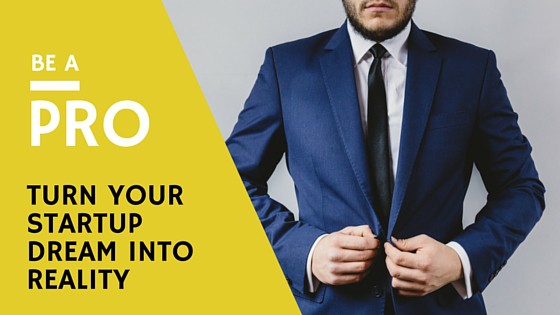 A masterful blueprint. A promising launch. A success story featured on magazines and websites.
How did the startup superstars do it?
When you learned about how they planned their business from the ground up and executed it with authority and style, it appears effortless. And they do things fast without compromising quality.
As if they know what they are doing.
The truth is they have found not just the formula to make a business work but also how to become an entrepreneur that makes a business work.
They act like a pro.
And you can too:
Create a schedule (and stick to it).
It's nice to have freedom and flexibility but it's not as easy as it sounds. If you want to be seen as someone reliable and one that can produce results in a short span of time, set a date for every activity, appointment, and event you have. When you present your business plan to investors, they expect you to deliver.
Kelli Richards, CEO of The All Access Group LLC, suggests that entrepreneurs need to identify their priorities first, then eliminate distractions when working and set communication boundaries when work is done.
When you are registering a business in Singapore, there are timelines and dates you need to remember for compliance purposes. Treat every item on your to-do list as parts of the whole picture you are trying to build for your startup. Remember that freedom is not too challenging to achieve, but knowing what to do with it is a different story.
Be kind.
Be kind to the people you meet along the way—entrepreneurs, vendors, neighbors, and even your competitors.
You may have just started your business recently, but you can never tell when you will need their expertise, skills, words, or simply their presence. Being kind starts with being sincere. Those you will meet at networking events and meetings may remember you for your warm smile and honest remarks. Focus on building lasting and meaningful relationships, whether it's personal or business. When you help others, do not always expect something in return. Just remember that it's part of your learning process as an entrepreneur to meet diverse people and understand unique situations and problems.
Don't compare.
Every entrepreneur is different.
Not all techniques that work for you may work for others, and vice versa. The key here is to check general advice and patterns, and then see which of them resonates with your work principles and determine how you can tweak it to improve your entrepreneurship style. Dwelling on comparison might distract you when your goal is to stand out in the market and create a unique brand.
Design your own workspace.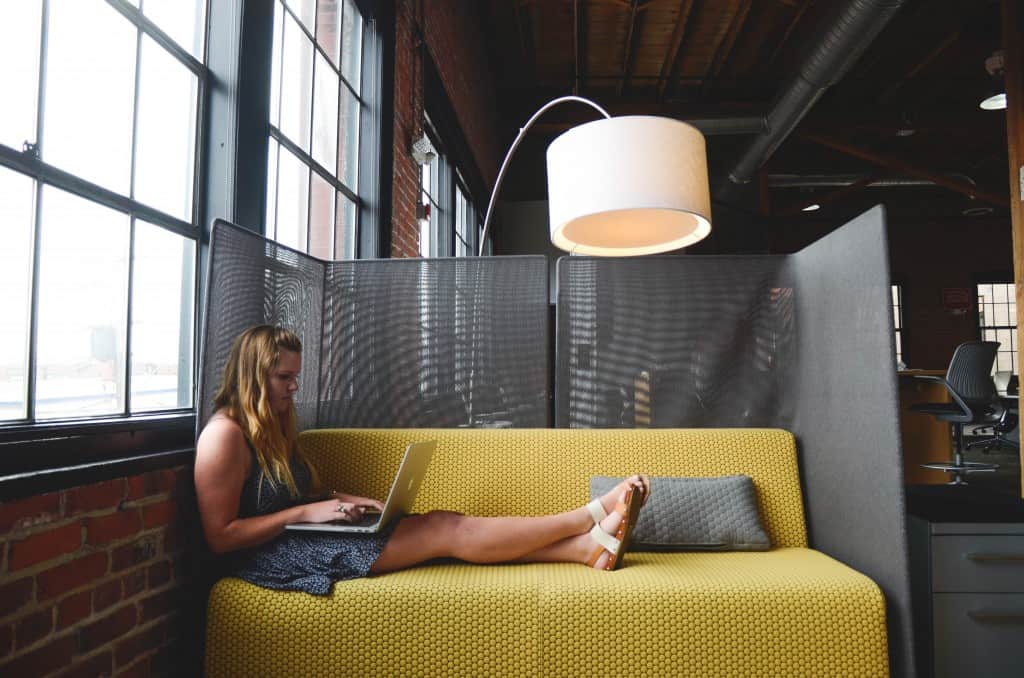 One of the main requirements for Singapore company incorporation is a registered office address.
But having an office has advantages that go beyond compliance.
Studies by the University of Exeter's School of Psychology suggest that designing your own workspace has a positive impact on one's health, happiness, and productivity. Dr. Craig Knight, who was part of the research, explained that people tend to be less engaged when they feel uncomfortable in their surroundings: "If they can have some control, that all changes and people report being happier at work, identifying more with their employer, and are more efficient when doing their jobs."
Setting up your own office can help create the identity of your startup. When you have a startup team, a space of your own can allow collaboration, provide comfort and discipline at the same time, boost people's morale, and inspire your company culture.
Ask.
For help – If you need potential connections and business partners, ask for introductions and referrals. Explain your intention right away to the person referring you to other people to avoid misunderstanding in the future. Prepare for their possible questions and your elevator pitch. Listen to them and show that you are genuinely interested in what they do. If they are working on something for their business, ask how you can help them.
Manta's CEO John Swanciger said: "The phrase 'knowledge is power' is not a cliché. New and aspiring business owners need to network to gather as much information about prospects, competitors and the industries they are targeting in order to make the strategic decisions that will set them up for success."
Deals may not happen overnight, but building meaningful relationships requires time and consistency.
For feedback – The smartest people can accept they aren't that smart yet, because if they already are, they would stop learning and growing. Entrepreneurs ask not because they know nothing but because they want to learn more. When you are testing your product, you need to ask for feedback so you can spot areas that need improvement, develop a fitting angle for your marketing campaigns, and talk to your ideal market using their own language.
For assistance – Amateurs divide their time and attention by juggling all tasks necessary in running their startup. The result is compromised quality because of limited time and lack of expertise on certain areas. Pros do not do everything on their own. They reserve their energy for what matters and needs more attention. They remove distractions. They delegate. They outsource. For example, if you do not have time to learn and work on marketing, income tax filing or web development, you can engage professionals who studied those fields for years and have vast experience in them.
Invest in learning.


Never stop seeking knowledge. Entrepreneurs are encouraged to identify opportunities for continued learning by asking yourself about:
what you are learning every day
the advice you get from your mentors
what is new in your industry
skills you need to develop or improve
Pro entrepreneurs hire the best talents but they don't just sit back. They set a good example by consistently learning. They seek good mentors and in return, they give back by sharing the business lessons they receive. Aside from the know-how, pros challenge their own assumptions, beliefs, systems, and even the status quo. This allows them to uncover new grounds and ideas for innovation. The best learning doesn't always come from books but from everyday experiences, from trial and error. This is why pros expose themselves to industry events, conventions, networking sessions, and even community and family gatherings.
Success may appear shiny and grand from where you are, but success is a result of hard work and determination—there can be no other way, no shortcuts. What separates amateurs from pros is their willingness to take the long road and make the best out of the journey. So, as author Charles Bukowski put it:
If you're going to try, go all the way.
Register your startup in Singapore
We assist SMEs in their Singapore company registration, secretarial, tax and accounting requirements. Have any enquiries? Get in touch with one of our specialists.